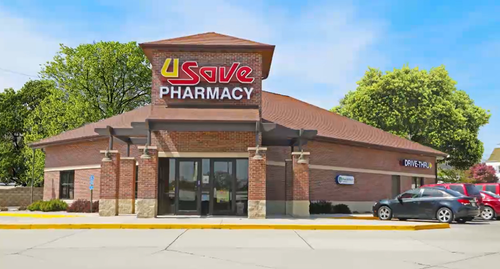 We Are Your Locally Owned Low Price Leader
U-Save Pharmacy of Wayne is a locally-owned community pharmacy dedicated to providing outstanding customer service at an affordable price. We are your one-stop shop for all your pharmacy and medical needs, specializing in durable medical equipment and long term care services. Our team is committed to offering you fast and friendly service with most prescriptions ready in 5 minutes. We offer prescription mailing services, delivery and a two lane drive through for your convenience. Stop by today and let us take care of you.
Mark Patefield, RPh, PharmD
Mark is the pharmacist and owner of U-Save Pharmacy of Wayne. Mark grew up in Laurel and attened Creighton University in Omaha, Nebraska. He knew he wanted to return to the area to provide health care after pharmacy school. He and his wife, Christina, purchased U-Save in 2009, and also own Main Street Apothecary in Laurel.
Jessica Surber, RPh, PharmD
Originally from Laurel, Jessica graduated from UNMC, and started working at U-Save in 2016 focusing on Medication Therapy Management and improving patient outcomes.
Christie Murray, CPhT 
Christie is our certified pharmacy technician at U-Save Pharmacy of Wayne. Originally from Hartington, Christie started her career as a pharmacy technician at Sav-Mor Drug in Wayne, and has worked at U-Save since 2007.